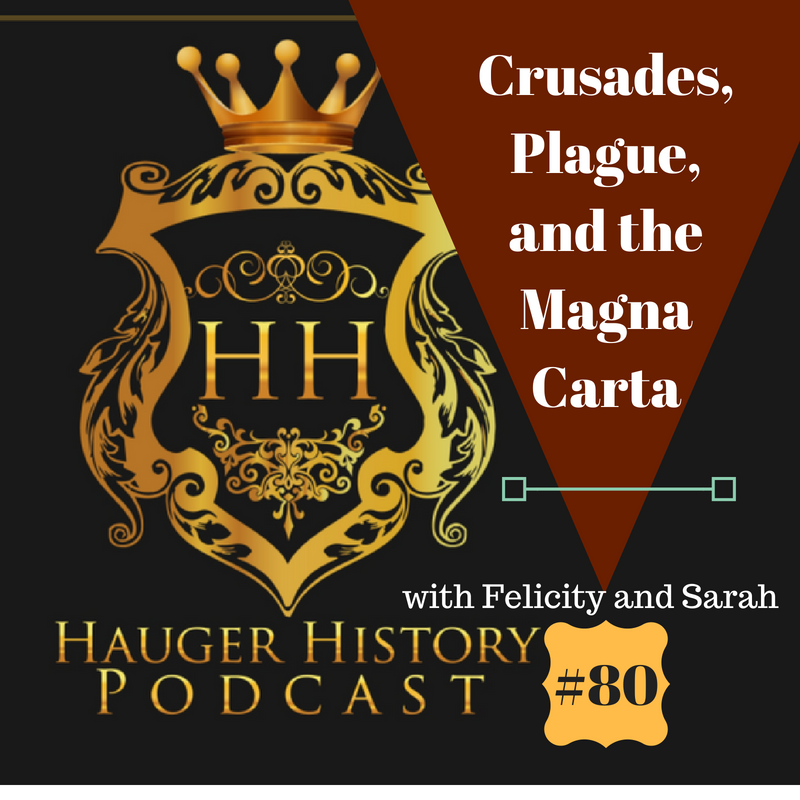 This is Hauger History Podcast #80 and it comes with a PDF test that can a be a quiz, assessment, homework, or graphic organizer for this video discussion of several key vocabulary terms and events of the Middle Ages in Europe. Watch episode #80 on YouTube!
Watch our Hauger History Podcast YouTube Playlist. Follow @Haugerhistory on Twitter. 
Download this resource with a Middle School test at the HaugerHistory store on Teachers Pay Teachers: https://www.teacherspayteachers.com/Product/Video-Quiz-Middle-Ages-Plague-Crusades-and-the-Magna-Carta-3806179
Topics include Joan of Arc, Church power in the middle Ages, the Crusades. the Plague, and the importance of the Magna Carta.
I suggest pausing the video for students to answer questions. This is a great study guide, flipped classroom video, or review for a test.
You can subscribe to all the Hauger History Podcasts, thank you Podbean for donating the bandwidth for this episode.